A Playground for learning
Learning to ski in Sainte Foy Tarentaise is akin to opening a door onto an uncharted universe. Far more than just a sport, it's an immersion into a mountain culture where every descent, every turn, every moment is a celebration of freedom and wonder. The art of skiing mirrors life itself. Finding one's balance, choosing one's path, embracing challenges – these are the lessons skiing bestows upon us. In Sainte Foy Tarentaise, learning to ski means choosing to live passionately, seizing every moment, and relishing the beauty that surrounds us. The exhilaration of reaching the summit, the smile following a successful descent, the sheer joy of the glide, laughter after a tumble, the thrill of the ride: in Sainte Foy Tarentaise, these emotions are universal. Whether it's your first turn or your thousandth, the mountain sings for everyone, regardless of age. Sainte Foy Tarentaise understands the apprehensions of beginners. That's why we are committed to providing a learning experience that melds comfort, safety, and enjoyment. Our beginner zones are tailor-made for novice skiers, ensuring an environment where learning unfolds naturally.
For children, every day is an adventure. They've recently ventured to walk and to run, so why not ski? The time is ripe to introduce them to the joys of the slopes.
In their world, tumbles are met with peals of laughter, and every descent is a triumph. At Sainte Foy Tarentaise, we celebrate this innocence, this insatiable urge to learn and play.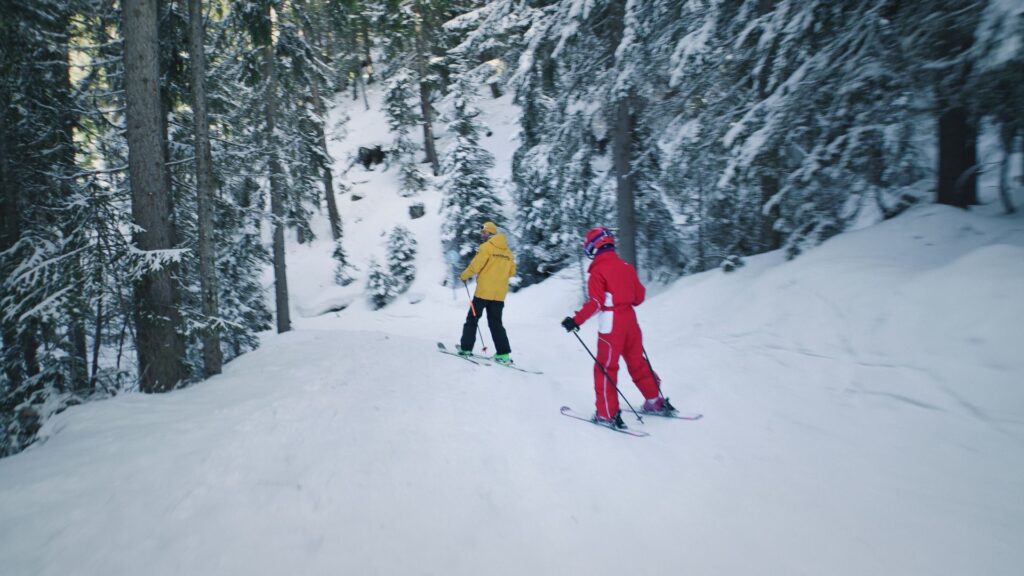 And for your little ones, what better playground to start their skiing journey than the rich and secure environment of Sainte Foy Tarentaise?
The Snow Garden: A dedicated space for the little ones to get acquainted with their first slide sensations, away from the crowds, with facilities designed for their comfort and safety.
First sessions on blue runs: As their confidence grows, young skiers progress to wider, rewarding terrains suited to their level.
The playful world of Nuts & Foxy: A slope like no other, where play and wonder intertwine to provide an unforgettable experience, an invitation to explore through play.
Natur'Protect missions: Introducing the young ones to love and respect the mountain. Through these missions, they'll learn about the importance of preserving nature while having fun.
The Perfect Pass

to Start Right
When it comes to learning to ski at Sainte Foy Tarentaise, duration matters. That's why our "6 = 7" offer is designed to enhance your experience: purchase a pass for 6 days and enjoy a seventh day on us. This way, you'll have all the time you need to progress, explore, and relish.
Our 7-day pass for the price of 6 is the dream opportunity for beginners to experience the mountain without constraints. Embrace the freedom to evolve at your own pace:
Bask in sunny mornings, take a break, and return for an afternoon skiing session.
Meet friends for a panoramic lunch without constantly watching the clock.
Access the most breathtaking viewpoints, even if it's just to cherish a relaxing moment at high altitude.
The perk? You're never restricted. You're gifted with choice, comfort, and flexibility for an unforgettable week.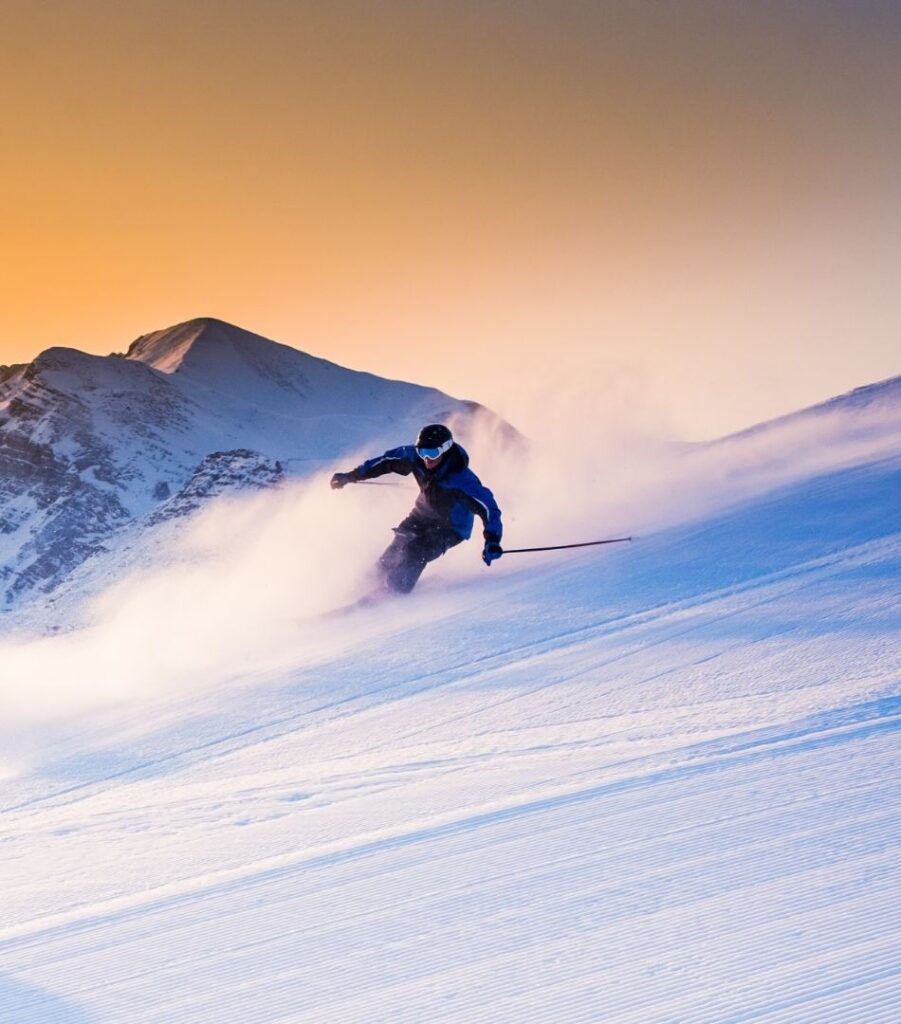 Adults sometimes carry baggage with them – fears, hesitations. But in the white cloak of Sainte Foy Tarentaise, these reservations melt away swiftly. Skiing is a dance of balance, a choreography of motion and fluidity. In learning it, we're reminded of the pure joy of the present moment, the crisp wind on the face, and the freedom that comes with every glide.
Facing the majestic mountains of Sainte Foy, one's inner child is rediscovered. Far from daily stresses, skiing teaches us it's never too late to learn, to be awed, to truly feel alive.
If you're still pondering whether to embark on this journey, here are a few compelling reasons to start skiing, even as an adult:
Creating Unforgettable Moments: Whether with family or friends, skiing offers the chance to forge shared memories in a breathtaking setting.

Personal Discovery: Unearth a newfound passion, surprise yourself with your own capabilities, and push past your boundaries in a secure environment.

Health and Well-being: Skiing is a splendid way to stay active during the winter months, strengthening your body while soaking up the mountain's fresh air.

Connecting with Nature: Skiing brings you closer to nature's wonders, from snow-capped peaks to picturesque valleys, a true breath of fresh air for the soul.
Learning to ski is a journey, and every journey is best experienced with adept guides. At Sainte Foy Tarentaise, instructors from our three skiing schools stand ready to accompany you, offering a multitude of benefits:
Tailored Advice and Ideal Terrains: Our instructors meticulously select the terrain best suited to your level, taking into account snow conditions, sunlight, and accessibility. They find the right words to guide you, quickly letting you feel the joy of skiing.

Safe and Steady Progress: With our instructors' expertise, you can focus solely on your improvement. They guarantee an environment where you don't need to worry about which runs to take, the skiers around you, or the timing.

Shared Experience: Joining a group lesson is an opportunity to share this adventure with others, to learn together, to create memories, and perhaps, to form lasting friendships.
Picture this… Starting the day with a private lesson, soaking in every piece of advice, then in the afternoon, skiing down slopes with loved ones, proudly showing off your newfound skills and progress. Come evening, by the fireside, you share tales of the day's adventures, already anticipating the joys of tomorrow.
At Sainte Foy Tarentaise, skiing is more than just a sport, it's an experience. An experience we strive to make as enriching, fun, and memorable as possible for everyone, no matter their age or skill level.