Ultimate skiing experience with friends
It's a moment out of time, a lucid dream. Despite the challenges, the tight schedules, and the miles in between, something magical has taken place. Here and now, a constellation of loved ones has come together. Familiar faces, bursts of laughter, shared recollections: a gathering of friends, a symphony of reunions. In this dance of reconnection, everyone has stepped forward, setting aside obligations, missed appointments, and routines to cherish the present moment.
Your stay at Sainte Foy Tarentaise will be etched in memory forever. A kaleidoscope of laughter, skiing, mountains touching the skies, adventures in powder, and timeless memories. It's a breath of fresh air, an escape from daily concerns.
Sainte Foy Tarentaise is not just a ski resort. It's a place that embraces every skier, regardless of skill or aspirations. Because, even among friends, skiing is experienced in varied shades. Whether it's about technique, desire, fitness, or possible apprehensions, each member of the group has their own perception of skiing. But in Sainte Foy, every slope, every turn resonates with the richness of experiences, forging harmony between beginners and veterans, dreamers and enthusiasts.
Sainte Foy Tarentaise's unique layout makes group skiing as straightforward as it is exhilarating, no matter the difference in skill levels, offering several routes that converge at the same meeting point.
Beginners can navigate the broad and gentle slopes, while seasoned skiers dive into nearby, more challenging and demanding zones. Regardless of the chosen route, everyone meets at the base of the slope, ready to share their tales during a chairlift ride.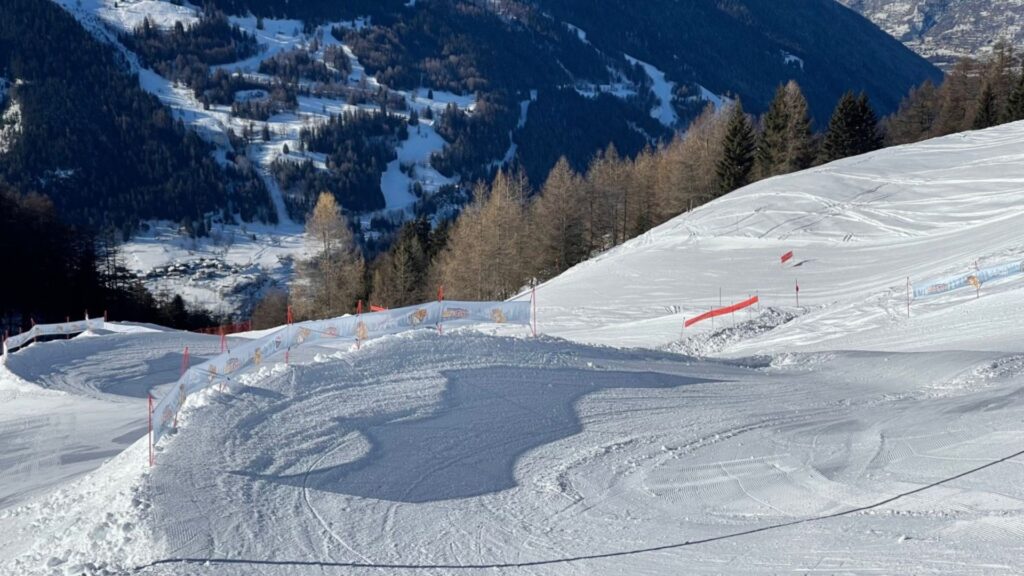 To spice up the day with laughter and a touch of competition, challenges in our playful areas are just the ticket.
The Snowparks: Sainte Foy Tarentaise has crafted a playground suitable for every skier. In the Boardercross, see who among you can stand strong against the whoops, banked turns, and small jumps. Meanwhile, the freestyle area, with its walls, slides, and jumps, offers a chance to dazzle your friends with acrobatic stunts. The adrenaline rises, hearts race.
Arpettaz Slalom Stadium: It's every skier's chance to test speed and agility. Finally, the age-old debate, "Who's the fastest on skis?" can be settled. Follow in the champions' tracks and experience the intense thrill of alpine skiing.
Natur'Riding Undamaged Areas: Discover the thrill of freeriding safely. Venturing onto these ungroomed slopes is a call to freedom, marking the most beautiful trail in fresh snow. And let's not forget, when embarking on these terrains, the importance of being in a group – as in the mountains, safety is paramount, and memories crafted together are all the more unforgettable.
How to Ski at the Best Price with My Big Group? From 4 adults, the 'tribe pack' is the top choice for skiing with friends on the slopes of Sainte Foy. Valid for 2 to 15 days, it offers you a 5% discount on your passes!
Take a Breath

Time to share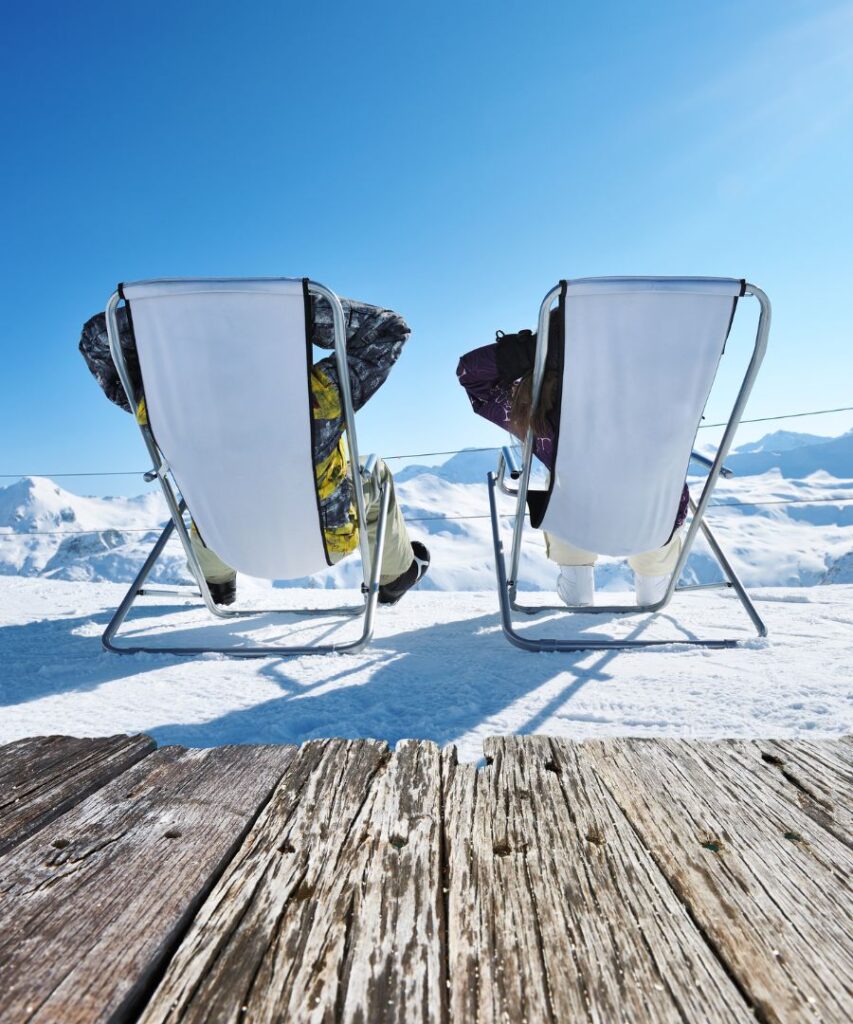 After challenges with friends and thrilling sensations on the slopes of Sainte Foy, every group deserves these moments of respite, these high-altitude interludes where you catch your breath, share, and simply savor the present moment. These magical moments, away from routine, provide a unique opportunity to bond, chat, and create lasting memories in a stunning setting.
Rejuvenate with the Flavors of Altitude: Whether you're those who feel the burn from tight turns or simply epicureans in search of a hearty meal, Sainte Foy's mountain restaurants await. It's a chance to savor a generous dish, enjoy a sunny terrace, or have a drink by a cozy fireplace. Sainte Foy Tarentaise retains the essence of a place, away from the hustle and bustle, where the music is that of nature and the view is a feast in itself.
Memories Etched in Nature: Take a moment to immortalize the experience. Skiing isn't just a sliding adventure; it's also a journey in a majestic environment. Bring out your cameras and capture these moments. With the Natur'Pictures spots, you'll find the most beautiful panoramas for those selfies that will be cherished forever.
The Simple Joy of a Mountain Picnic: Between two runs, treat yourself to a break overlooking Mont Blanc or amidst curious marmots. Sainte Foy Tarentaise reveals its secret spots for a memorable picnic. These moments, with a sandwich in hand, facing grand nature, are opportunities for conversation and laughter.
Every moment in Sainte Foy Tarentaise is a celebration of friendship and sharing. Away from daily constraints, it's a chance to live fully, to chat, to laugh, and to relish every second. These moments epitomize what it means to be in the mountains with friends.